10th Class Reunion
1978 (June 16-17)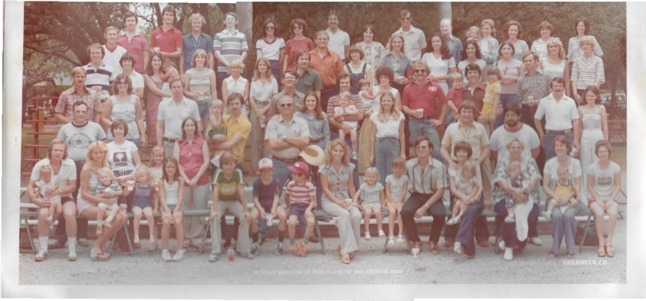 Click here for full-size image
Only out of high school for 10 years.
Phyllis Swartz Karcher hosted a gathering at her home Friday evening.
Saturday afternoon - a picnic at MacArthur Park and
Saturday evening - Dinner at the Southwest Craft Center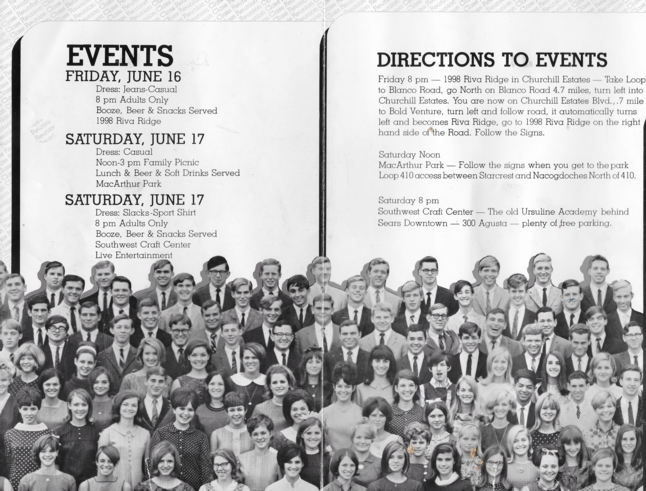 If anyone took pictures, please send them in, and we will include them.