Douglas MacArthur


Class of 1968
ANNOUNCEMENTS
•

Has it Really Been 55 Years??

We Need Your Input!!

Fellow Brahmas, as we approach 55 years since graduation, we are planning a combined Class of '67 and Class of '68 Reunion. Planning meetings have already begun. This is YOUR reunion, and to help make sure that it is what you want, we need your input and feedback. Please take a few minutes to complete this survey. All responses are appreciated!


You must be logged in to submit this survey. Please use the login box in the upper right corner.



1)
If your schedule permitted, would you plan to attend a 55 year class reunion?

Yes No

| | |
| --- | --- |
| 2) | Do you prefer indoor or outdoor venue? |

3)
Would you be in favor of classmate + spouse/guest, or classmate + family (ex: children, grandkids)



| | |
| --- | --- |
| | Classmates + Spouse or Guest |

4)
Would you like more or less formal affair. Formal Affair might include catered food and lease space. Informal would be BYO - Either Bring your own Food and Beverages, or purchase Food and Beverages onsite.



| | |
| --- | --- |
| | Formal, catered, cost paid by attendees |

| | |
| --- | --- |
| | Less formal/casual, less costly - Bring or Buy Your Own Food and beverages(BYO) onsite. |

| | |
| --- | --- |
| | I'm easy. Either is fine with me |

5)
In addition to upper classmen (class of '67), would you be in favor of including class of '69 in this reunion?

Yes No

6)
Select 2. Of the below list of possible locations (this list is evolving), select your top 2 venues



| | |
| --- | --- |
| | Other (Include your suggestion in Question 7 Below) |

| | |
| --- | --- |
| 7) | Please provide any thoughts on venue possibilities or ideas for the committee to consider. All ideas are welcomed! |
Welcome to the new website for the MacArthur High School Class of 1968!
---
Sign up today and forward to all classmates!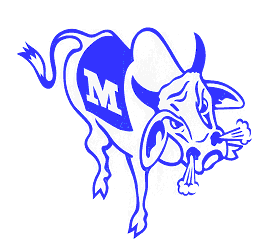 We are hoping to locate as many of our classmates and get them signed on as possible, and we need everyone's help. We will be posting information or news we receieve, and we want to reach as many as possible.
How can you help?
First and foremost, please take a few minutes to create a login and update your contact info and profile. We have attempted to pre-populate the names, so find you name and please fill out the profile questionaire and upload a current picture or two. This information will help us keep you up to date on any news and upcoming events.
Secondly, we can use any pictures and videos you might have in your files from any of our past reunions. If you have any, please use the "contact us" link to let us know and we can arrange to get them transferred.
Third, please look over the "In Memory" page and if you see any missing or incorrect information, please use the link to let us know. Also, you can leave any comments/memories for our friends who are no longer with us.
Finally, please forward the site URL to any classmates that you are still in touch with to give them a chance to sign up.