In Memory
Michael Dodic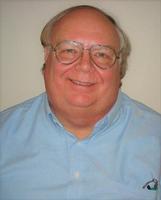 Michael Cecil Dodic was taken home to his Heavenly Father Friday, January 19, 2018 at the age of 68 years. He was born in San Antonio, Texas on November 14, 1949 to Cecil Mike Dodic and Florence Marian (nee) Reicherzer and baptized into the Christian faith on February 27, 1950. Mike grew up in San Antonio and treasured some of his high school years in Houston. After returning to San Antonio, he graduated from Douglas MacArthur High School where he met the love of his life, Phyllis Gayle Brauchle, and married that high school sweetheart on February 28, 1970 and became a loving a dedicated father.

Mike worked in retail at Joske's while attending Southwest University. He then went into business with his father at Bardo Business Furniture where he became an office furniture "guru" knowing practically every model number and price of every piece of office furniture. His memorization of numbers from credit cards and phone numbers to addresses and birthdays was remarkable. He continued to be a consultant of office furniture through his retirement.

Mike treasured his daughters, sons-in-law, and six grandchildren immensely making them feel like they lived on a pedestal and was so proud to be called "Pappaw." From beach trips and "Livin' on a Prayer" to horse races and being a mechanic at heart, he has given his family memories to treasure for always.

Mike's music touched many people. Playing the piano by ear, he would delight all those around with well-known tunes as well as the three songs he wrote himself: two for his daughters' weddings, "Best Friends Can Be" and "The Realm of Happiness", and the already beloved Christmas carol, "Jesus Christ is Born Today."

Mike is survived by his devoted wife of almost 48 years, his "MiPhysh," Phyllis Dodic; his daughters and their husbands, Gayle and Ron Bogs of Houston, TX and Erin and Joe Jackson of Liberty Hill, TX; his grandchildren, Caleb, Joshua, Hannah, and Aaron Bogs of Houston TX, and Emma and Leah Jackson of Liberty Hill, TX; his mother, Florence Hinojosa of Boerne, TX; sisters Sherry (Bill) Barnwell of Springfield, MO and Billie Bruner of Boerne, TX; brother James (Melodie) Dodic of Evergreen, CO; sisters and brothers-in-law, Debbie (Larry Verner) Brauchle of Spring Branch, TX, Robbie (Gary) Kothmann, and Henry (Becky) Brauchle both of San Antonio; several nieces and nephews, his beloved Pixie cat, and numerous friends and loved ones especially those in his church family at Holy Cross Lutheran. Each of those listed above have truly been blessed by this man who continuously put family first and encouraged love towards each other.

Everyone found a friend in Mike while he found the best in them and led them to feel they could be the greatest in themselves. Mike's kind heart will be missed dearly. May he remain in the realm of happiness with his best friend, Jesus, as he feasts at the banqueting table the Lord has prepared for him. Till we meet again. ♥

Visitation will be at Mission Park North Funeral Home (3401 Cherry Ridge Dr, San Antonio, TX 78230) on Tuesday, January 23 from 6:00-8:00 pm. The Funeral - Celebration of Life will be at Holy Cross Lutheran Church (3118 S New Braunfels Ave, San Antonio, TX 78210) on Wednesday, January 24 at 11:00 am with a luncheon at Holy Cross Fellowship Hall following the service (noon). The committal will be at Zion Lutheran Cemetery (9944 Leslie, San Antonio, TX 78254) at 3:00 pm.
In lieu of flowers, memorials may be made to Holy Cross Lutheran Church, San Antonio, TX.